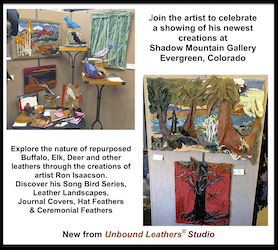 Unbound Leathers® has found an appreciative audience of collectors and patrons at Galleries, Exhibitions, Festivals and stores featuring Found Object Art, Contemporary American Fine Crafts, Ceremonial Objects and work by Colorado artists.
If you are interested in showing and selling my work please contact ron@unboundleathers.com or call 303-957-7369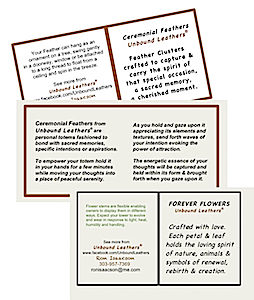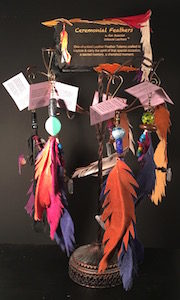 Each piece created by Unbound Leathers® comes complete with informational tags and marketing materials. Signage, display and advertising materials are also available to enhance the display and sales of my work. Contact me for details.